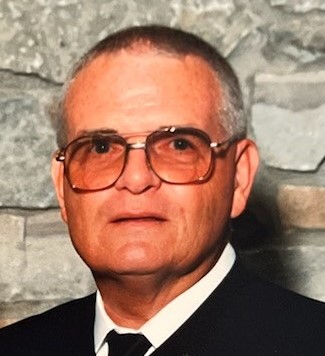 BRAD KINCADE
Born: December 22nd, 1943
Died: November 9th, 2022
Obituary
Obituary
Bradley Edwin Kincade, 78, of Fortville, passed away November 9, 2022, at Hancock Regional Hospital in Greenfield. He was born December 22, 1943, in Greenfield to the late Ralph Kincade and Thelma (Martin) Kincade. He is a 1961 graduate of Vernon Township High School.
Brad was retired from Delco Remy, where he was a factory lineman. He was a Veteran of the United States Army, having served as an MP in Vietnam. He was a Member of the Fortville VFW Post #6904, and a 50-year continuous member of the Fortville American Legion Post #391.
Brad, or U.B. (Uncle Brad) as he was affectionately referred to by family and friends, is survived by son Aaron A. (wife Sara) Kincade of Floyds Knob, IN, and stepson Bryan C. (wife Lori) Sewell of Whitestown, IN; grandchildren Quinn, Hayes, and Nial Kincade and Ripley Sewell; siblings, Betty Goff, David Kincade, Dale Kincade, and Dennis Kincade; and several nieces, nephews and extended family members. In addition to his parents, he was preceded in death by his wife Pamela (Holmes) Kincade, whom he married on May 24, 1980, siblings, Dolly Wilson, Bud Kincade, Don Kincade, and Barbara Hensley.
A Celebration of Brad's Life will be held on Saturday, November 12, 2022, at 1:00pm at Seals Funeral Home & Cremation Services, Fortville. Friends may call on Saturday, November12, 2022 from 10:00am until the time of the service. Burial will follow at Gravel Lawn Cemetery, Fortville. Family and friends are invited to gather afterwards at the Fortville VFW Post for food and drink to celebrate Brad's life.
Memorial contributions may be made to the Fortville VFW Post 6904, 206 S. Main St., Fortville, In 46040 or to the Fortville American Legion Post 391, 207 S. Merrill St., Fortville, IN 46040 in Brad's name.