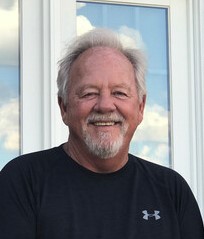 ARCHIE R SHETTERLEY JR.
Born: May 29th, 1943
Died: November 22nd, 2022
Obituary
Obituary
A Great Cowboy has left this world!
Archie R. "Sonny" Shetterley
We salute our Army Veteran, Devoted Father and Husband who has gone to be with Jesus. Sonny passed peacefully surrounded by his family Tuesday evening November 22nd.
Sonny was a successful self-made man along with his devoted wife and partner Judy (Edens) Shetterley.
We honor and celebrate Sonnys powerful faith that guided him through a life path of love, strong work ethic, honesty, with a fearless approach, that he imparted to his family, friends and colleagues. He lived life to the fullest with a passion for motorsports, horses and church. Nothing however took the place of spending time with his family. His memory will live on, and his legacy will shine through our generations. He was a man's man, a declining breed.
We say goodbye for now... your loving family and friends!
Sonny is survived by his wife Judy Rebecca Shetterley; children Marsanne (Joe) Kunzer, Mike (Melanie) Shetterley, Joe (Lisa) Shetterley, and Ted (Jessica) Shetterley; 12 grandchildren; 12-great grandchildren; and his horse Sammy. He is preceded in death by parents Archie R. & Flora Ann Shetterley; and siblings Rusty Shetterley, Jeff Shetterley, Ginger Rawley, and Danny Shetterley.
Friends may call on Monday, November 28, 2022, at Real Community Church from 4:00 to 8:00 pm and on Tuesday beginning at 10:00 until the time of the service. A funeral to celebrate Sonny's life will be held at 11:00 am on Tuesday, November 29, 2022, at Real Community Church of God 528 Meridian Street, Ingalls, IN 46048. Burial will follow the funeral service at Gravel Lawn Cemetery, Fortville. Memorial contributions may be made to www.givingfamilyhope.org . Online condolences may be shared at www.sealsfuneralhome.com