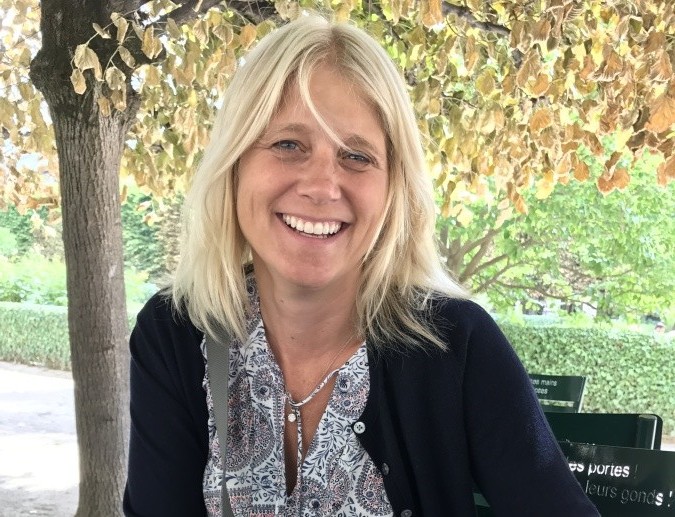 ANGELA ANNE ORTON
Died: December 13th, 2019
Obituary
Angela Anne Orton, 43, of Fishers, passed away on Friday, December 13, 2019 at her home, surrounded by her loving family.
Angela graduated from Mt. Vernon High School and went on to graduate from Butler University. She was a member of Pi Beta Phi while at Butler. Angela lived and worked in Cincinnati right after college and then moved back to Indy with Bryan. Bryan and Angela celebrated 21 happy years of marriage this past September.
Once her son, Evan, was born, Angela decided to be a stay-at-home mom, devoting her time to raising her kids. This continued when Ellie was born and she loved every minute of it. Angela loved her time with the other moms at Fishers Pointe Co-op and New Hope Preschool where she helped foster lifelong relationships for the kids there.

Angela loved her Butler Bulldogs and going back for games and visiting campus. She loved hosting get-togethers as she was the hostess with the mostest. Angela was happy when she could hike in the woods with her family and enjoy the beauty of nature. Travel was Angela's favorite hobby and she was able to see the world with her family. Angela's heart will always be on Maui at Keawakapu Beach.
Angela is survived by her husband, Bryan Orton; children, Evan Orton and Ellie Orton; her parents, Steve and Ronda Fox of Noblesville; her in-laws, Bob and Kathy Orton of Indianapolis; brother-in-law and sister-in-law, Mike and Darlia Orton of Mahomet, IL and their children, Haylie and Mason; and brother-in-law and sister-in-law, Jason and Krista Orton of Franklin, IN and their children, Brooke and Eli.
As a lifelong champion of animals, memorial contributions may be made to Every Dog Counts, PO Box 108, Zionsville, IN 46077; or at http://www.edcr.org
A celebration for Angela Fox Orton will be held at 7:00 pm on Tuesday, Decembet 17 at Randall and Roberts Fishers Mortuary, 12010 Allisonville Road, in Fishers. Visitation from will be from 4-7 prior to the service.
Angela was a summer girl and we will be planning something in the warmer months to celebrate her life again!