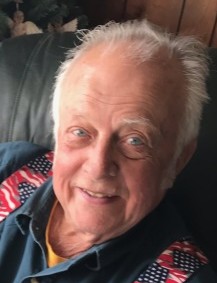 MARION C HENSLEY
Born: October 17th, 1936
Died: August 18th, 2019
Obituary
Marion C. Hensley, 82, passed away Saturday, August 17, 2019 at his home surrounded by his family. He was born October 19, 1936 in Fortville. Marion was a 1954 graduate of the old Fortville High School. He retired as a field representative for an Insurance Service Office. He served in the U.S. Navy Reserves in a Seebee unit. Marion served as the Fall Creek Township Trustee (Hamilton county) for 20 years and on the advisory board for 4 years, he was a member of the Fortville F & AM Lodge No. 207 for over 50 years, President of the Gravel Lawn Cemetery Board, the Hamilton County Cemetery Commission and active volunteer of Good Samaritan of Hamilton County.
Marion is survived by his wife Marthanna (Johnson) Hensley, whom he married October 25, 1957; children: Marion P. (Gui) Hensley of Fortville; Mark (Julie) Hensley of Cope, IN and Maria (Doug) West of Fortville; 7 grandchildren: Krista (Dan Bowman) Hensley, Cameron (Lisa) West, Mitchell (Fajer) West, Alicia (Cody Smith)Hensley, Hunter West, Seth Hensley and Cheyenne West; 3 great-grandchildren: Amelia, Kylie and Cooper; brother Morris (Barbara) Hensley of Pendleton. He was preceded in death by his father Carl L. Hensley, mother Mary Kathryn (Morris) Thieme and infant sister Katherine Jane Hensley.
A celebration of Marion's life will be held on Wednesday, August 21, 2019 at 2:00 pm at the Gravel Lawn Cemetery Chapel beginning with Masonic Memorial Rites. Friends may call at the chapel on Wednesday from 12:00 pm until the time of service. Burial will follow the service. Memorial contributions may be made to the Gravel Lawn Cemetery Chapel, Good Samaritan of Hamilton County or the Fortville Masonic Lodge No. 207. Online condolences may be shared at www.sealsfuneralhome.com.