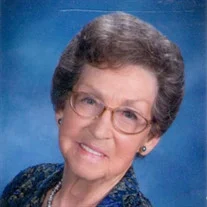 NINA CHRISTINE JONES
Born: February 10th, 1929
Died: August 24th, 2020
Obituary
Obituary for Nina Christine Jones
Nina Christine Jones, 91, of Anderson, passed away on August 24, 2020, at her daughter's residence.
She was born on February 10, 1929, in Burkesville, Kentucky, the daughter of Wiley and Millie (Brown) Walker.
Nina had worked in production for Delco-Remy Division of General Motors as well as Guide Lamp Division of General Motors. Prior to that, she had worked in the Pendleton High School cafeteria.
She was a member of North Christian Church, Markleville and Huntsville Good Shepherd Community Church, Huntsville.
Nina was the best MOM in the world.
She is survived by her children, Linda (Greg) Cowles, Michealle A. (Jeff) Hutchison, and Larry D. (Tandy) Jones; sisters, Cecile Stohler, Maxine Dwiggins, and Corene (Richard) Kuklenski, grandchildren, Mike (Krista) Julian, Andrea (Chad) Craig, Jeremy (Hannah) Cowles, Stephanie (Eric) Russell, Cody Jones, Abby (Josh) Jones, and Sara (Kirk) Hilton; great-grandchildren, Bradley Craig, Ella Craig, Bailey Julian, Ian Julian, Gabby Julian, Brayden Julian, Heather Hilton, Ben Cowles, Maren Cowles, Rusti (Dekland) Russell, and Miah Russell; several nieces and nephews.
Nina was preceded in death by her parents; husband, Homer Jones.
Visitation will be held Friday, August 28, 2020, from 11:00 a.m. until 1:00 p.m. at Loose Funeral Homes & Crematory, 200 West 53rd St., Anderson, IN 46013.
Services will be Friday, August 28, 2020, at 1:00 p.m. at the funeral home with Pastor Claude Creel officiating.
Burial will take place in the Gravel Lawn Cemetery, Fortville.
Memorial contributions may be made in Nina's memory to the Huntsville Good Shepherd Community Church.