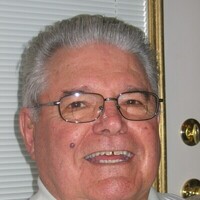 DONNELLY E STILES
Born: April 22nd, 1932
Died: January 3rd, 2021
Obituary
Donnelly "Don" Eugene Stiles
April 22, 1932 - January 03, 2021
Donnelly Eugene Stiles, 88 of Trafalgar, passed away on Sunday morning, January 3, 2021 in Indianapolis.
He was born on April 22, 1932 in Bristow, Kentucky (Warren County) to Clarence and Ruth (Wilson) Stiles. Don married Gloria Lorece (Osborn) Stiles on June 10, 1956. They celebrated sixty-four years of marriage. Gloria lovingly survives. Also surviving are children, Robert Stiles (wife, Leslie) of Greenwood; Evie Madsen (husband, Steve) of Bloomington; Lynda Johnson (husband, Paul) of Beech Grove and Lisa Miller (husband, Rich) of Lexington, Kentucky; eleven grandchildren, Stefanie Worrell, Natalie Fancher, Amy Lopez, Gwendolyn Bell, Shawn Miller, Philip Stiles, Lee Slone, Richard Johnson, Lorece Johnson, William Johnson and Rylie Miller and six great-grandchildren, Juliette Fancher, Emmy Lopez, Palmer Worrell, Kinsley Slone, Noralise Stiles and Mercer Worrell. He was preceded in passing by his parents; and siblings, Clarence Stiles, Jr.; Gladys Hunter; Jesse Stiles; Jack Stiles and Larry Stiles.
Don was a 1950 graduate of Walnut Grove High School. He attended Indiana University-Kokomo.
He retired as Division Administration Manager with Public Service Indiana. He also served in several management roles in his thirty-four years with Public Service Indiana.
Don was nicknamed "Smokey" for his driving ability in golf. He won several golf tournaments and had three "holes-in-one". He enjoyed fishing, and boating at Lake Monroe. Don also enjoyed history, current events, genealogy and most of all, his family. He was a member of the Plainfield Elks Club, Hillview Country Club, and served as President of the Plainfield Eagles and Rotary Clubs, and a member of the Attica/Williamsport Rotary Club.
He was a member of Mt. Auburn United Methodist Church.
Rev. Travis Taylor will conduct a family graveside service on Friday, January 8 at 3:00 p.m. at Gravel Lawn Cemetery in Fortville, Indiana. A private visitation for immediate family and extended family will be held at Flinn and Maguire Funeral Home in Franklin. Per CDC guidelines, facial masks are required with social distancing. A Celebration of Life Memorial Service for Don will be determined at a later date.
Memorial contributions may be made to The Salvation Army, Indiana Division, 6060 Castleway West Drive, Indianapolis, Indiana 46250 and/or to the Mt. Auburn United Methodist Church, 3100 West Stones Crossing Road, Greenwood, Indiana 46143.