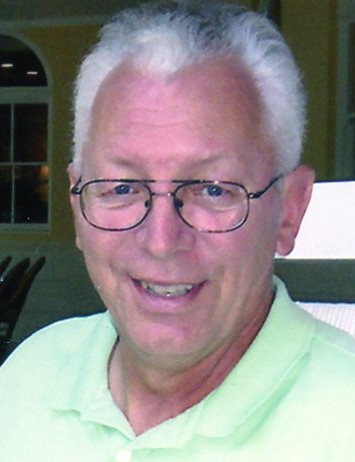 RICHARD MC KENNEY
Born: March 13th, 1954
Died: March 22nd, 2023
Obituary
Obituary
Richard "Terry" McKenney, 69, of Pendleton, passed away Wednesday, March 22, 2023, at Community Hospital in Anderson. He was born March 13, 1954, in Greenfield to Richard Perry and Carol Ann (Shaw) McKenney. Terry was a 1972 graduate of Pendleton High School and attended the University of Cincinnati. He enjoyed Corvettes, NASCAR and Indy Car Racing, IU Basketball, the Pacers, slot machines and traveling. Terry also worked on cars and airplanes, but most of all enjoyed sharing time with family at family get togethers.
Terry retired from the U.S. Postal Service as Postmaster at the Carthage Post Office in 2009 after 31 years' service. He had been a letter carrier, clerk and assistant postmaster. Terry also worked at Indy Air Sales as an airplane mechanic from 2009 until his retirement in 2022.
Terry is survived by wife Linda (Oliver) McKenney, whom me married August 10, 1985; children: Jamie (Dennis) Prewozniak of Richland, MI, Richard "Jeremy" (Racheal) McKenney of Plainwell, MI, Traci (John) Lipp of Speedway, Neil Huddleston of Muncie, grandchildren: Kelli, Dylan, Chase, Kaylee, Ashley and Kadia; great-grandchildren: Alex, Eli, Leo and Soren, brothers: David (Lisa) McKenney and Kent (Donna) McKenney and best friend Imon Bankson. He was preceded in death by his parents.
A funeral to celebrate Terry's life will be held on Tuesday, March 28, 2023 at 1:00 pm at Seals Funeral Home, Fortville. Friends may call at the funeral home on Tuesday from 11:00 am until the time of service. Burial will take place at Gravel Lawn Cemetery, Fortville. In lieu of flowers memorial contributions may be made to the Madison County Humane Society or the American Heart Association. Online condolences may be shared at www.sealsfuneralhome.com.
Terry's family would like to thank the doctors, nurses and staff at Community Hospital Anderson for their compassionate care.
The family requests that those attending the services dress casually (jeans) and where any type of Corvette or racing shirt.